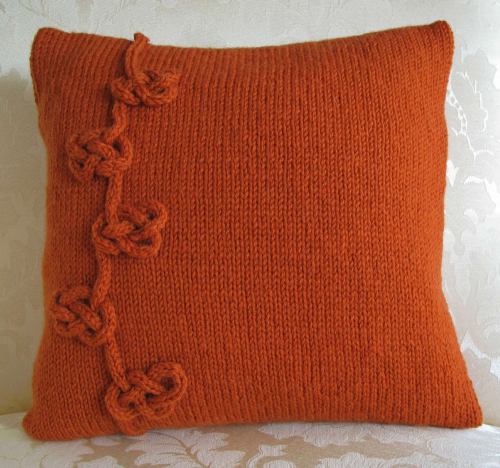 Celtic Knot (2) Cushion Cover
Celtic Knots are one of the most recognisable forms of Celtic art, with no beginning or end they serve to remind us of the infinite cycles everything in nature.
Part of our Heritage range the Celtic Collection is inspired by the wonderful designs of the Celts.
We couldn't ignore the incredible Knot designs and by using a knitted I-cord we have depicted our own version of a small Celtic Knot repeated along the length of the cushion.

As with all our kits the pattern leaflet includes detailed instructions of the stitches used.
Materials:
King Cole Merino Blend DK - a superb quality 100% wool yarn, machine washable at 40 degrees.
Size:
The cushion cover fits a 30 cm (12 inch) cushion pad.
Included in the Kit:
Pattern Leaflet
Sufficient yarn to complete the cushion cover.
Optional Item:
Cushion Pad